Welcome to our comprehensive guide on installing Lemo TV on your Samsung TV. Lemo TV is a popular streaming application that offers a wide range of channels and content from around the world. In this extensive guide, we will walk you through the step-by-step process of getting Lemo TV up and running on your Samsung TV.
Prerequisites
A Samsung Smart TV with internet connectivity
A stable and reliable internet connection
An Amazon account (for certain methods)
1. Access the Samsung Smart Hub
The first step is to turn on your Samsung Smart TV and navigate to the Smart Hub. The Smart Hub is the central point for all your TV applications and services. You can usually find it by pressing the "Smart Hub" button on your remote control.
2. Search for the Lemo TV App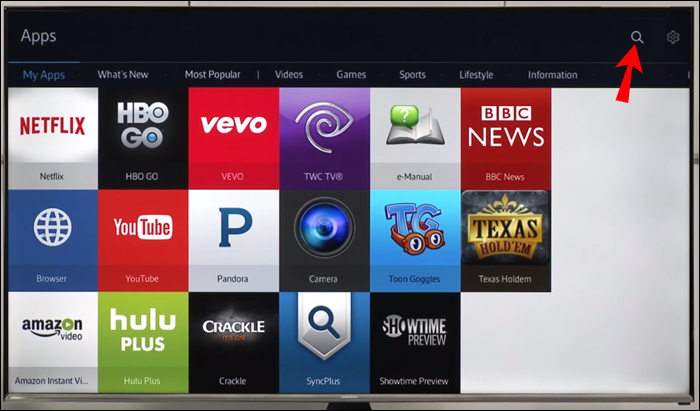 Once you're in the Smart Hub, you can use the search function to find the Lemo TV app. To do this:
Press the "Search" or "Magnifying Glass" icon on your remote.
Type "Lemo TV" in the search bar.
Press "Enter" or select the search result that corresponds to the Lemo TV apk.
Step 2: Download Lemo TV
If you find the Lemo TV app in the Samsung Smart TV app store, you can download it directly. Here's how:
Select the Lemo TV app from the search results.
Click "Download" or "Install."
Wait for the installation to complete.
Access the Lemo TV app from your Smart Hub or Apps section.
Step 3: Install Lemo TV via an External Device
If you couldn't find Lemo TV in your Smart TV's app store, don't worry. You can still install it using an external device like a Firestick or Roku. Here's how:
Connect your external device (e.g., Firestick or Roku) to your Samsung TV.
Follow the previous guide we provided on "How to Install Lemo TV on Firestick."
Once Lemo TV is installed on your external device, connect the device to your Samsung TV's HDMI port.
Power on the external device and select the HDMI input on your TV.
Launch the Lemo TV app on the external device, and you can start streaming on your Samsung TV.
Step 4: Activate and Set Up Lemo TV
After successfully installing Lemo TV on your Samsung TV, you might need to activate and set it up. The specific steps can vary, so refer to the app's instructions or documentation for guidance.
Step 5: Enjoy Lemo TV on Your Samsung TV
Once you've completed the installation and setup, you can start enjoying the wide range of channels and content offered by Lemo TV on your Samsung TV.
Additional Tips
It's advisable to use a VPN for privacy and security while streaming content from various sources.
Regularly update the Lemo TV app to access the latest features and content. Keeping your app up to date ensures a smooth streaming experience.
For a detailed list of available channels, you can check out our channel list.

If you encounter any issues or need assistance, don't hesitate to contact us. Our support team is ready to help.
Conclusion
Installing Lemo TV on a Samsung TV opens up a world of entertainment and streaming options. Whether you found the app in your TV's app store or used an external device, you can now enjoy your favorite shows, movies, and live channels on the big screen.
Additional Information
Lemo TV offers a diverse range of content, from live sports to international channels. Here are a few more details to enhance your Lemo TV experience:
Supported Formats
Lemo TV supports various video formats, including HD and 4K content. Make sure your Samsung TV is compatible with these formats for the best viewing experience.
Remote Control
If you're using an external device, ensure that your remote control is compatible with the device and the Lemo TV app. Some remotes have dedicated buttons for quick access to apps.
Frequently Asked Questions
Let's address some common questions related to installing Lemo TV on a Samsung TV:
Q1: Can I install Lemo TV on any Samsung TV?
Lemo TV is compatible with many Samsung Smart TVs, but compatibility may vary. Be sure to check your TV's app store or consider using an external device if needed.
Q2: Is Lemo TV free to use?
Lemo TV is free to download and use, but some content may require subscriptions or additional fees.
Q3: Do I need to create an account to use Lemo TV?
Creating an account is often not required to use Lemo TV, but it may provide additional features and benefits. Check the app for account options.
Q4: Can I use Lemo TV without an internet connection?
Lemo TV requires an internet connection to stream content. Ensure your Samsung TV is connected to the internet for a seamless experience.
Q5: What should I do if I encounter buffering issues while using Lemo TV?
Buffering issues can occur due to various factors, including your internet connection. To address buffering problems, ensure you have a stable and fast internet connection, close background apps on your TV, and consider using a wired connection instead of Wi-Fi if possible.
Final Thoughts
By following this guide, you can transform your Samsung TV into a powerful entertainment hub with access to a vast selection of content. Enjoy your favorite shows, movies, and channels from the comfort of your living room. Remember to use Lemo TV responsibly, respect copyright laws, and consider using a VPN for added privacy and security. If you encounter any issues or have questions, don't hesitate to contact us. Our team is here to assist you.