If you're an avid Kodi user and want to enhance your streaming experience by adding Lemo TV, you've come to the right place. In this comprehensive guide, we'll walk you through the process of installing and setting up Lemo TV on your Kodi TV.
Prerequisites
A Kodi TV device (such as a computer, Raspberry Pi, or Android box)
A stable internet connection
Step 1: Launch Kodi
Before you can install Lemo TV, make sure Kodi is up and running on your device. Launch the Kodi app from your device's applications or programs menu.
Step 2: Access Kodi Add-ons
Kodi provides access to a wide range of add-ons that extend its functionality. To install Lemo TV, you need to access the add-ons section:
1: From the Kodi home screen, navigate to the "Add-ons" option on the left-hand menu.
2: Click on "Add-ons" to enter the Add-ons section.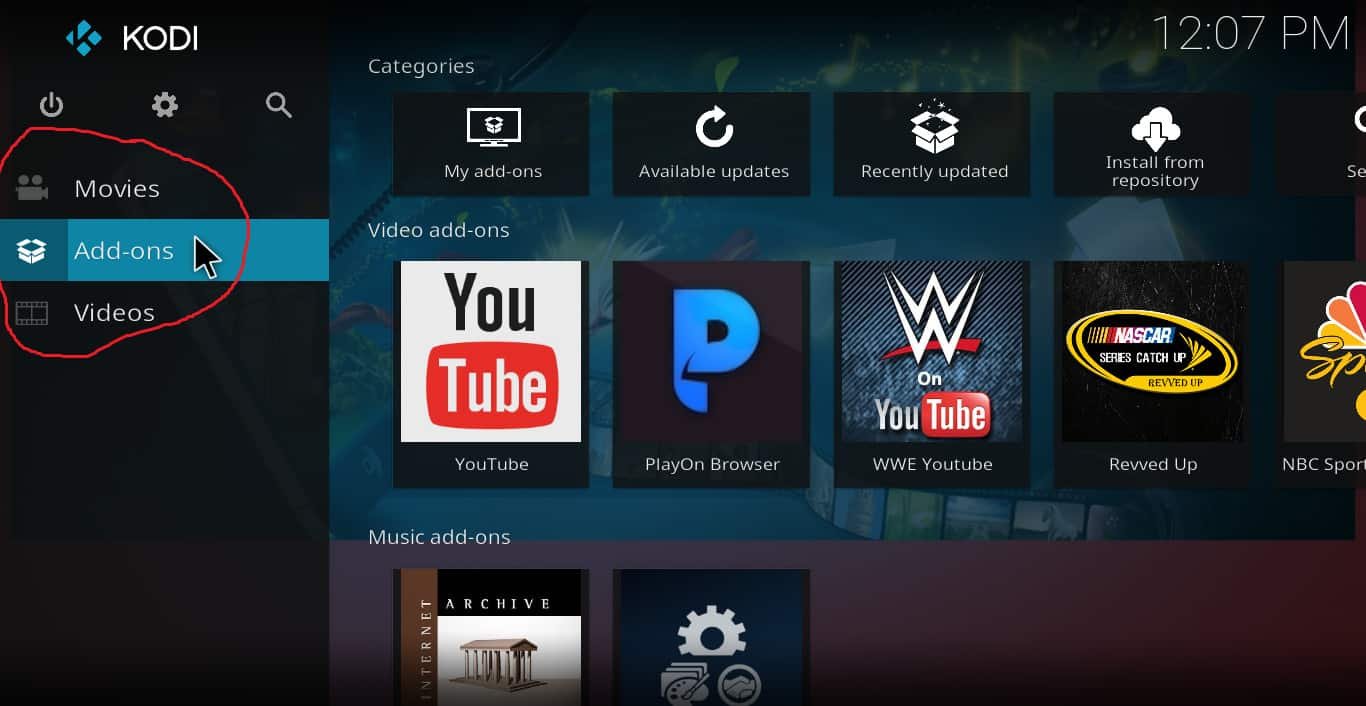 Step 3: Install Lemo TV Add-on
Now, you'll need to install the Lemo TV add-on to start streaming its content. Follow these steps:
Click on the "Install from repository" option within the Add-ons section.
Select "Kodi Add-on repository" or a relevant repository depending on your Kodi version.
Choose "Video add-ons" to access a list of available video add-ons.
Scroll through the list or use the search function to locate "Lemo TV."
Select "Lemo TV" to view its details and click the "Install" button to install the add-on.
Step 4: Configure Lemo TV
After installation, it's essential to configure the Lemo TV add-on for a seamless experience:
Access the Lemo TV add-on from the "My add-ons" section within the Kodi Add-ons menu.
Configure the add-on settings, including language preferences, stream quality, and any additional options.
Step 5: Sign in to Lemo TV
To access Lemo TV's content, you may need to sign in or create an account. Follow the on-screen instructions to complete the sign-in process.
Step 6: Explore Lemo TV
Once you're signed in, you can explore the extensive selection of channels and content offered by Lemo TV within the Kodi interface. Use your device's remote or controller to navigate the app, browse channels, and start streaming your favorite content.
Additional Tips for an Optimal Lemo TV Experience
Use a VPN for Privacy and Security: Consider using a virtual private network (VPN) for enhanced privacy and security while streaming content online.
Regularly Update Kodi and Lemo TV: To access the latest features and content, keep both Kodi and the Lemo TV add-on up to date on your device.
Check Out the Channel List: For a comprehensive list of available channels, you can explore our channel list.
Contact Us for Support: If you encounter any issues or have questions, feel free to contact us. Our support team is here to help.
Frequently Asked Questions
Let's address some common questions related to installing and using Lemo TV on Kodi TV:
Q1: Is Lemo TV Compatible with All Kodi Versions?
Lemo TV is designed to work with various Kodi versions, but compatibility may vary. Ensure your Kodi version is up to date for the best experience.
Q2: Is Lemo TV Free to Use on Kodi?
Yes, Lemo TV is free to download and use. However, some content may require subscriptions or additional fees, so be aware of any associated costs.
Q3: Do I Need an Account to Use Lemo TV on Kodi TV?
While creating an account is not always required, it can provide access to additional features. Check the add-on for account options and consider creating one for an enhanced experience.
Q4: Can I Use Lemo TV Without an Internet Connection on Kodi TV?
Lemo TV requires a stable internet connection to stream content. Ensure your Kodi TV device is connected to the internet for a seamless experience.
Conclusion
By following this guide, you've successfully installed and set up Lemo TV on your Kodi TV, unlocking a world of entertainment at your fingertips. Use Lemo TV responsibly and respect copyright laws. If you encounter any issues or have questions, don't hesitate to contact us. Our support team is ready to assist you.
If you're interested in installing Lemo TV on other devices, check out our guides on "How to Install Lemo TV on Firestick," "How to Install Lemo TV on a Samsung TV," "How to Install Lemo TV on Apple TV," "How to Install Lemo TV on Windows," "How to Install and Setup Lemo TV on Smart TV," and "How to Install and Setup Lemo TV on Mag Box" for additional installation options.